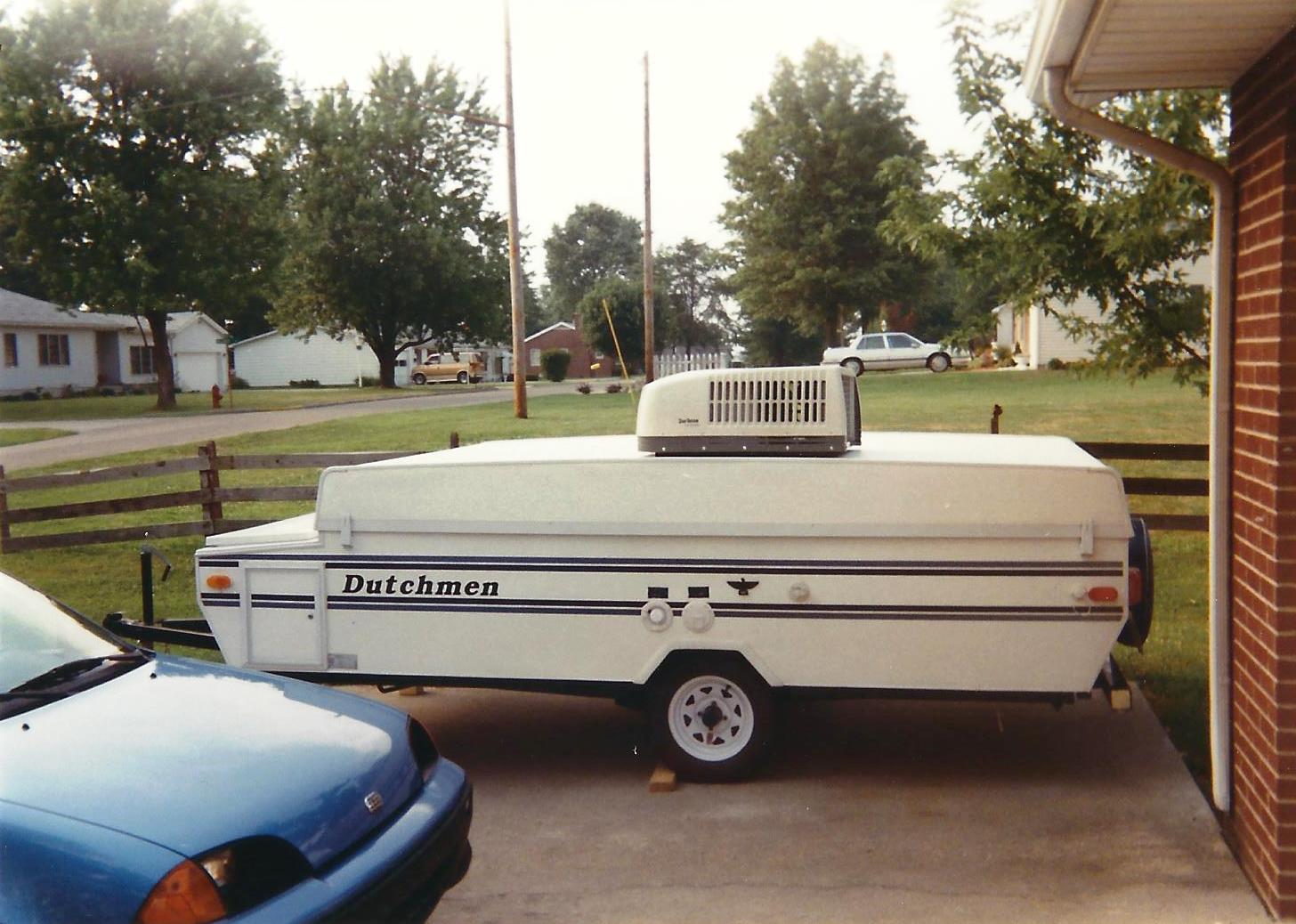 LINKS
Many of the links I use for shopping or information for pop up parts.

Popup Camper Owners is the FaceBook group that has a lot of followers. Finding answers there is usually quicker than any of the pop up forums. You do have to be a FaceBook member and get permission to join the group.

Pop Up Explorer is a site we've haunted for years. This is where we found ideas for repairing the roof, and many other mods. This is a community site so you need to register with a user name and password to see everything.

Pop Up Times Magazine is back online! The forum contains a wealth of information for pop up owners. Most of the posts are over ten years old, but if you have questions about an older pop up you'll probably find someone who has been there and done that.

PopUpPortal is another forum for owners of pop-ups. This site is huge, and if there is anything you need to know about a pop-up camper this is the place. The files contain almost every campers owner manual and much more.

Goshen Stamping Inc. are the people who make the lift systems for a lot of different pop up campers. They offer help to anyone with a Goshen Lift system, no matter how old.

ETrailer.com is a place where we buy some parts and tires. Great service, best prices and fast shipping from these guys.

Trailer Parts Superstore is another good place to buy parts and tires.

Custom Cylinders International Inc. is one of the best sites for info on pop-up lift systems. Goshen, Jayco and Coleman systems all explained with drawings.

J.C. Whitney has now become CarParts.com Same stuff they say.

For assistance with keeping your tow vehicle running it's best, or what maintenance it needs check out this article- https://www.your-rv-lifestyle.com/car-parts-list/

TV-Fool is a site where you can locate nearby television stations. This is good if you use any type of digital antenna, like ours. See the TV page for more on that.

Foam Factory has the lowest prices I've found on replacement foam for seats and bunks. They offer a good explaniation on types of foam too.

Your RV Lifestyle is another site just introduced to me. Maybe not totally related to pop-ups, but there is a lot of hints that willl work.

RV Maintenance Checklist is again more related to the big rigs, but I'm sure there's a tip or two for us pop up owners.

How To Winterize a Camper is a nice article covering the steps to get your camper ready for the cold weather.

Of course I use Amazon and eBay a lot to find bargains on camping supplies. Our last set of tires came from an eBay seller at a better price than other retailers. The date code on the tires was less than 6 months old.