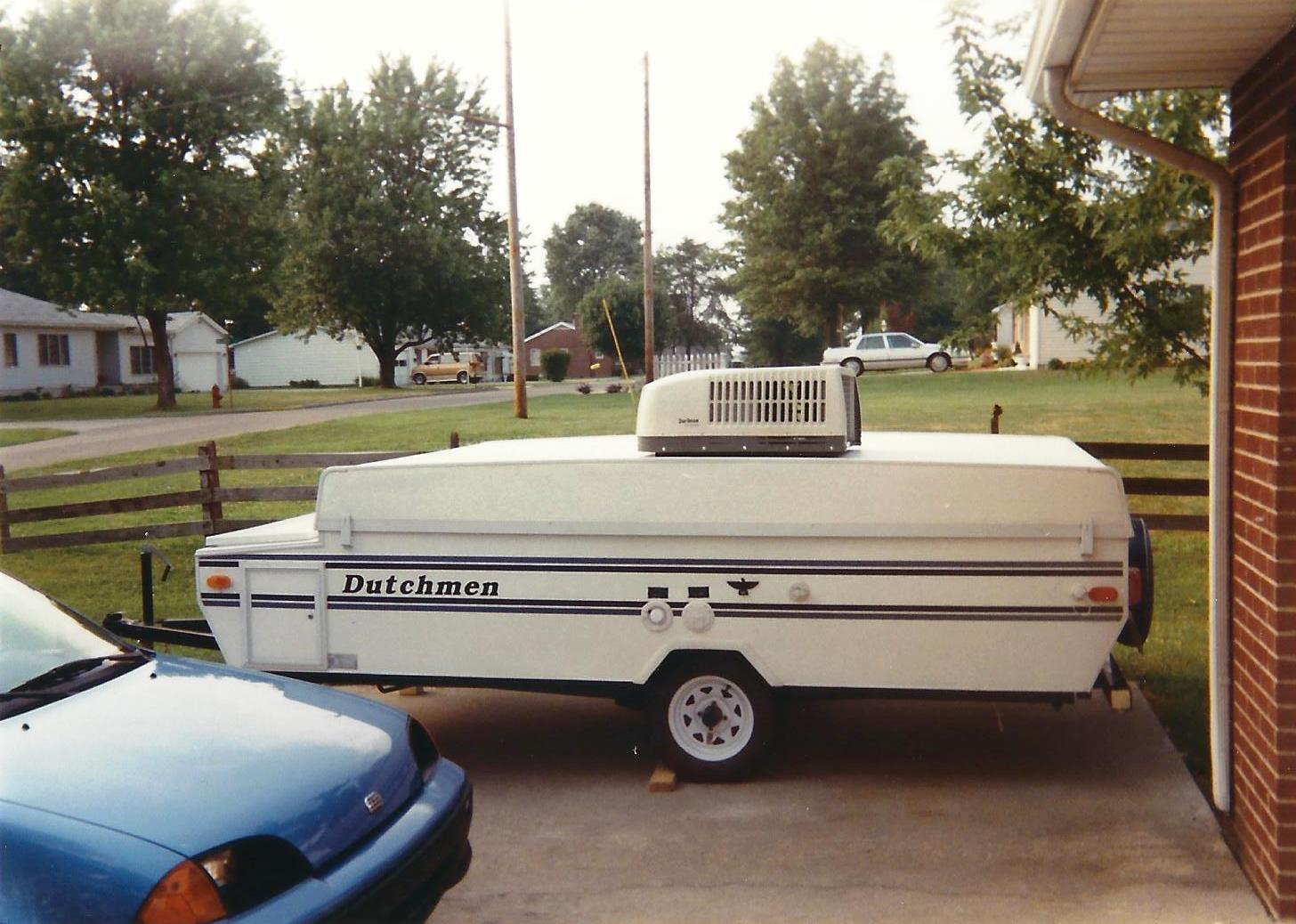 Winterizing Mod
So if you read the water pump addition mod that was done a couple years ago, that led to another task- winterizing. Since we only had a hand pump faucet we never added any RV anti-freeze in winter, just drained the tank and pumped out the water from the line. With the water pump freezing that could mean a crack, leak, or plain dead pump. So we've been pouring a gallon of RV anti-freeze into the tank and running water until the anti-freeze comes out the faucet. That works, but what a pain come spring to flush all of it out and then have to sanitize the tank. That uses up a lot of water!
For the winterizing mod I spliced into the line from the tank to the water pump and added a T fitting with on/off valves on two sides. One side will be to the tank and remain open until it's time to winterize. The line to the tank will get closed and the second line will be opened with a short piece of hose attached. That hose will run into the bottle of RV anti-freeze and should only need a few cups to fill the pump to the faucet. Next spring it will be just flush the tank, the little bit of anti-freeze will flush out at the same time.
While I was in adding the winterizing line I also moved the water pump. The line was kind of crimped and rubbed on the tank. It still rubs the tank but a piece of foam between helps keep the noise down. Underneath is a piece of mouse pad cut to size, again to reduce noise.