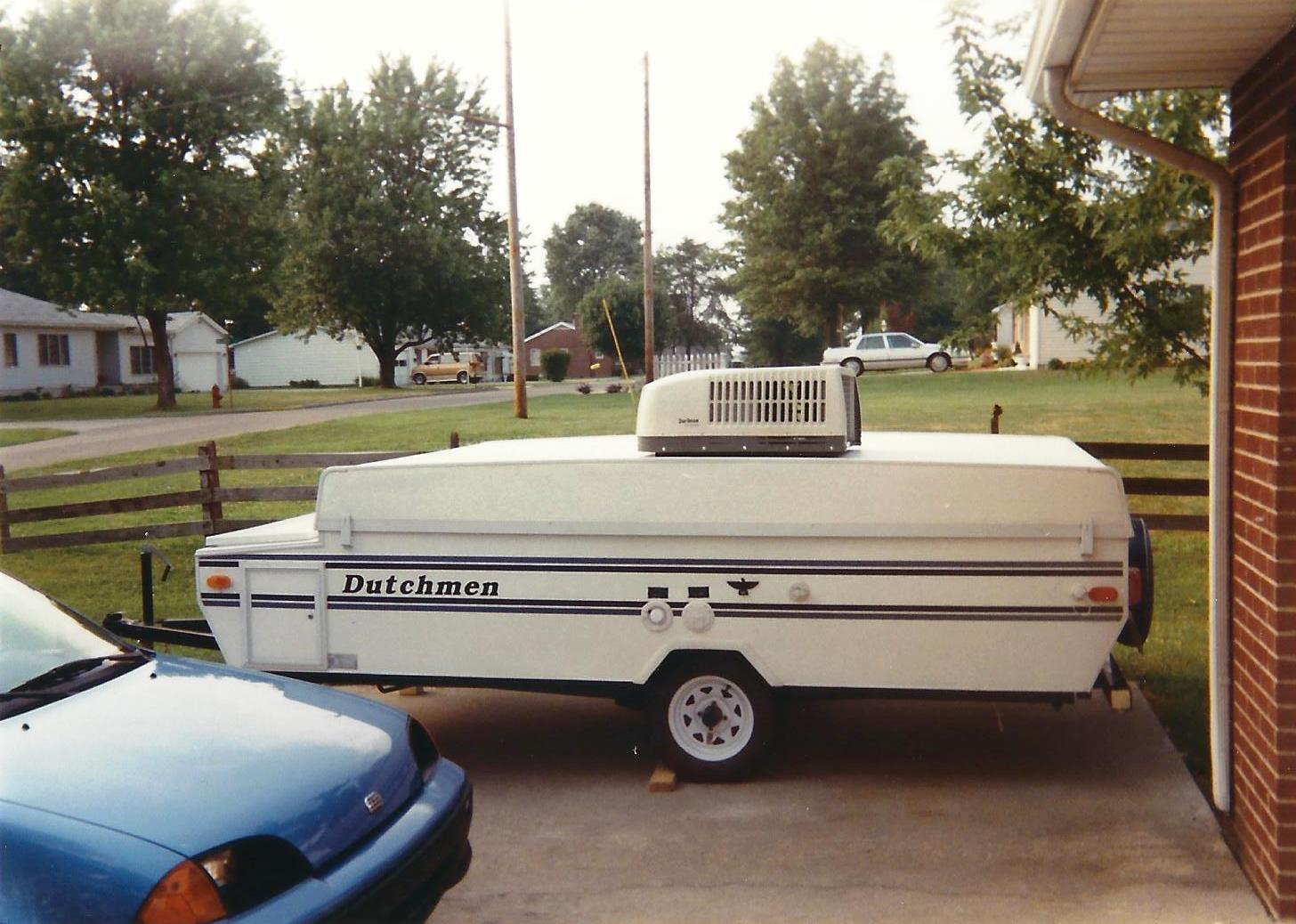 Televisions
Some people would die knowing we have a TV in our pop up. Purists who don't believe you should be watching TV when camping. But on a rainy day it's a nice break to keep the kids and grandkids occupied for some of the time. Plus I like it for the white noise when falling asleep.
We bring our 19" HDTV every trip. It sits on top of the 3 drawer cabinet we use that holds all our stuff. For an antenna I bought one of those powered HDTV antennas from WalMart that allows you to get signals over the air, kind of like the rabbit ear antennas of old. It's mounted on a dowel rod I attached to the front metal piece of the roof to give it some height. The antenna is powered with 110V AC, and attaches just like any cable TV connection. I've pulled in as many as 63 channels. I use TV Fool to find channels and direction to point for best reception.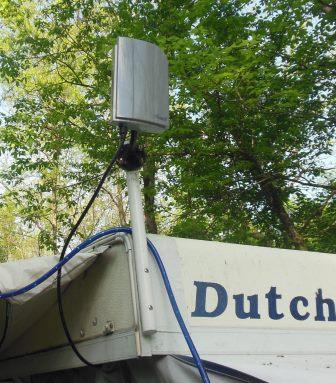 I've seen people bring a projector camping. They'll hang a white sheet between two trees or posts and show movies. Nice late night way to get the kiddies quieted down.
There are all kinds of projectors suitable for camping.