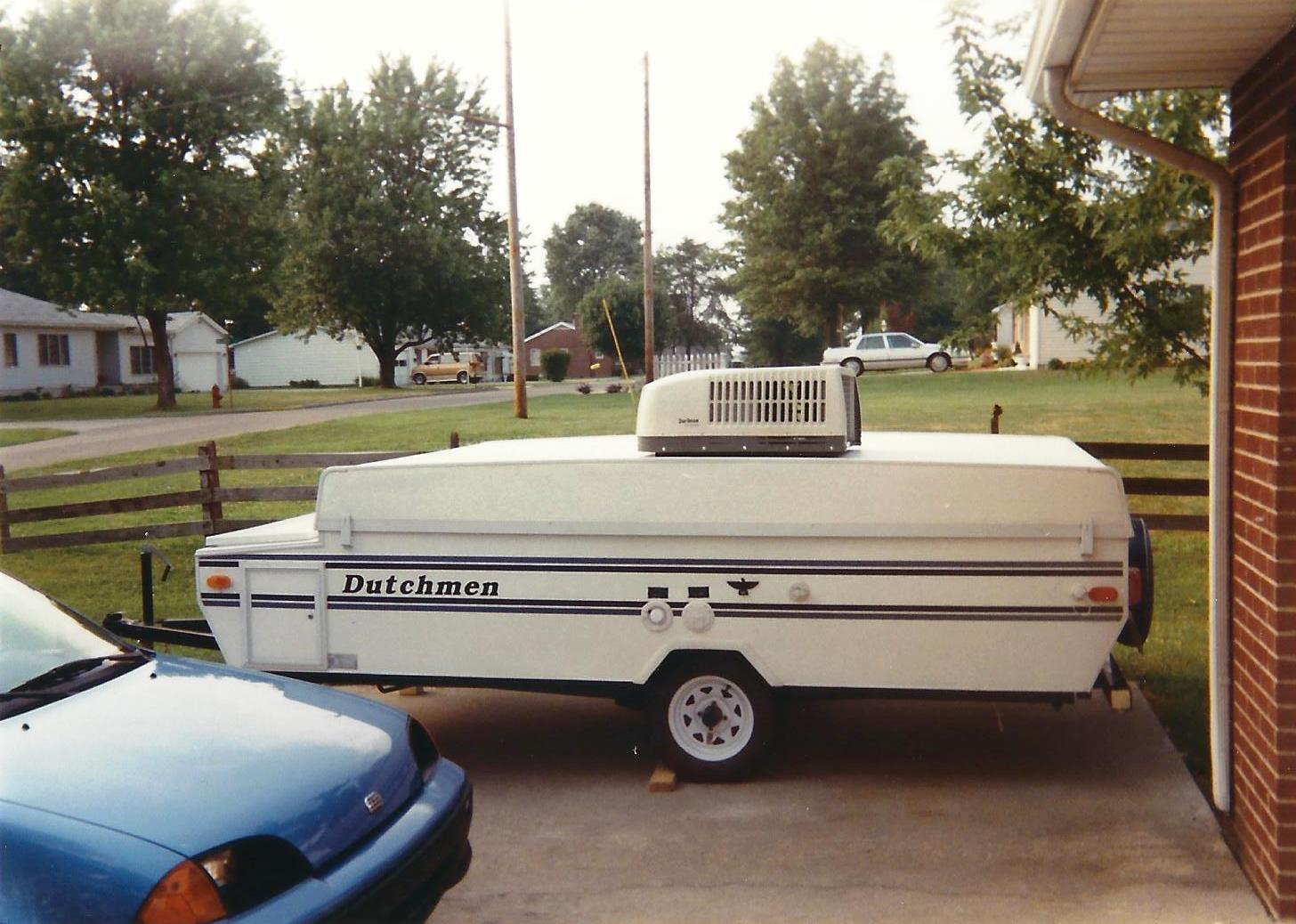 Storage
Trying to figure out where and how to store all the stuff in a pop up can be another frustrating task. Depending on how many people are camping with you will determine that, sometimes.
For our clothes we use duffle bags, soft and pack almost anywhere. At night they get set on the dining seat. We both use a small ditty bag for our toiletries. Shoes come in a plastic bag and go under the table. (NOT my favorite place) I've seen some use a hanging rack on the door, but I don't like that idea.

Pots, pans, silverware and dishes all go in the kitchen cabinets. Donna has everything organized and stacked, with utensils and silverware in flat plastic containers with lids. All of it stays under there between trips, most during the winter too.
The bedding, heater and kettle go under the dining seat between trips. After we set up and remove everything the food goes under there. We carry the food in plastic file bins, and they fit perfectly under the seat. All food comes out of the camper between trips.
Towels and wash cloths go under the gaucho seat. The hand towels and wash cloths both in a zippered bag. The rest of the storage area under there is taken up by spare sleeping bags.
All of the camping "stuff" goes into our drawer unit. This has our ThermaCells, fire starters, the grandkids drawer, my music flash drive, adapter plugs, etc. stored in it. I added a 1/2" plywood top to support the TV. It gets stored on the rear floor during trips.