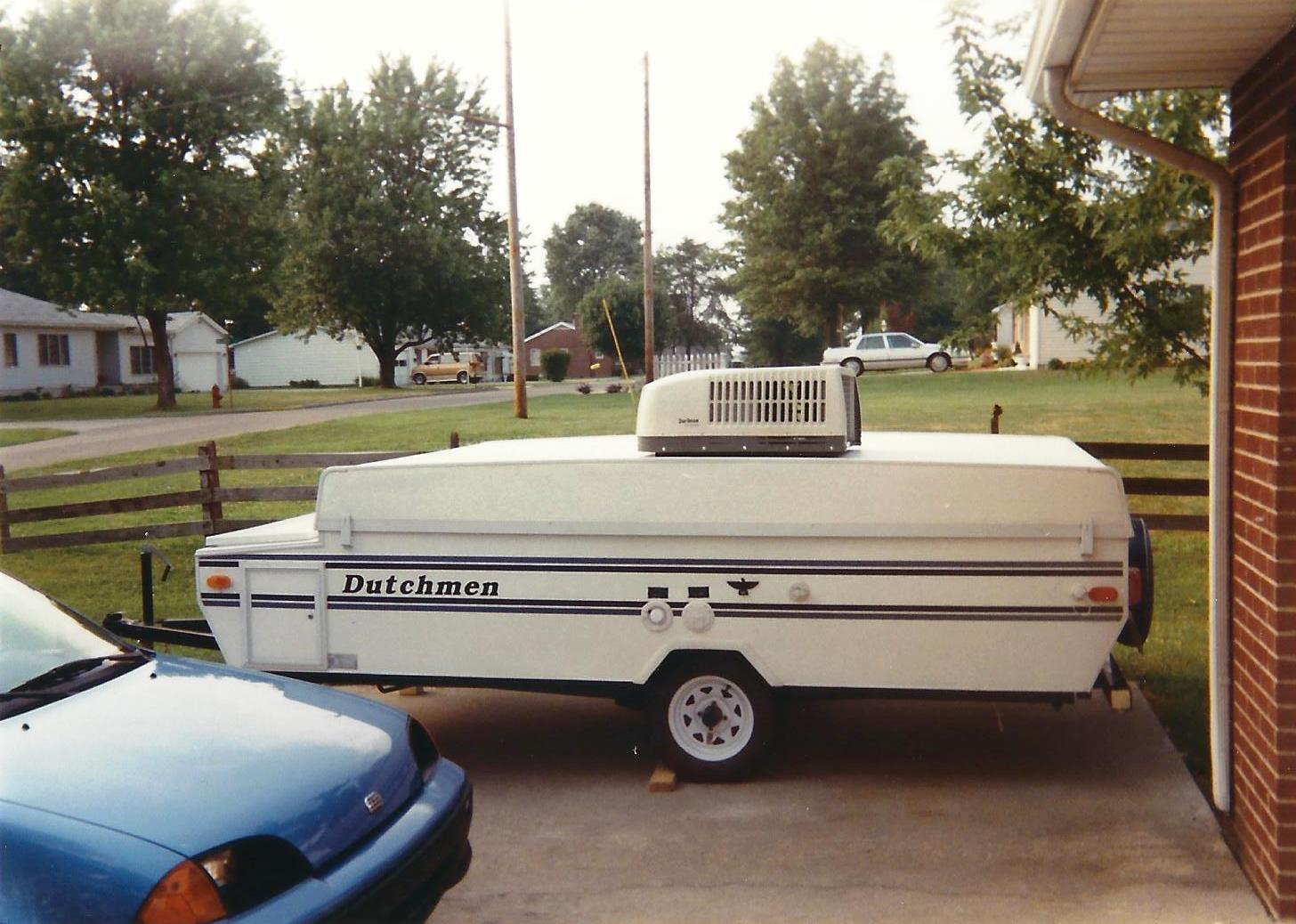 Mattress

Lots of people find pop up mattresses are either hard as a rock or so soft you end up sinking onto the wood base. There are lots of different ideas on what makes the best bed in a pop up. Here's a few ideas I've run into over the years.
Memory Foam mattress toppers are one way to sleep better in your pop up. The drawback here is there is limited space between the roof and the bunk so you'll almost always have to remove the topper every time you close down. That's what we've been doing for a long time. It's a real pain, but we slept better.
Some people use an Air Mattress along with a memory foam topper. Deflate the air mattress and close down without clearance issues. I've just never had any luck with air mattresses, a couple of uses and it has a leak.
Along the way we were gifted with a Serta queen mattress from Donna's sister. It was out of their new trailer and still wrapped in plastic. That mattress was as hard as a rock but still better than the too soft memory foam mattress.. That thing was so soft we would end up sleeping on the wood platform in 30 minutes. The next year we invested in a quality memory foam topper. That has lasted us about 4 years, but then it starting to get soft.
This year we decided to replace the mattress. It was a real pain to have to roll the topper up and store it to close down the pop up. So a company I had found several years ago, the Foam Factory, seemed to have all types of foam at reasonable prices. After a few emails with one of their reps who steered us in the right direction the new mattress was ordered. Foam Factory custom cuts to size as well, so the swap was easy. The mattress arrived in just a few days, packed in a vacuum bag. Granddaughter had fun watching it grow, then testing it out. I was able to open the pop up in our garage enough to pull the mattress out. (and because it was raining)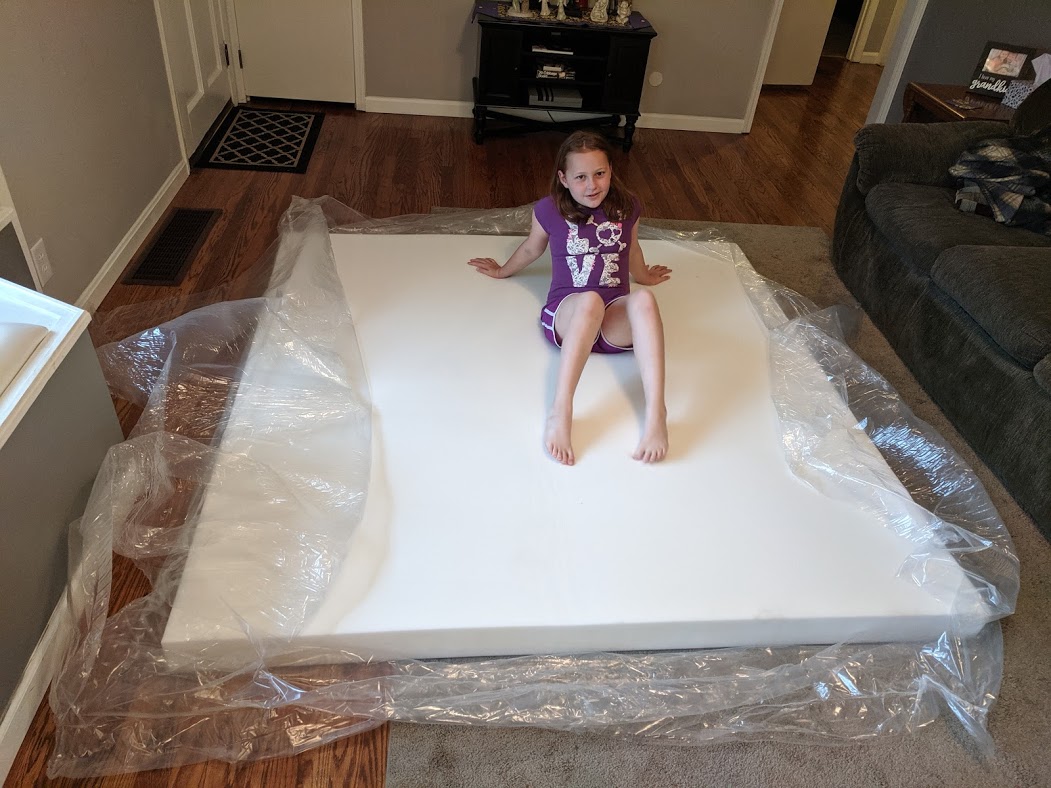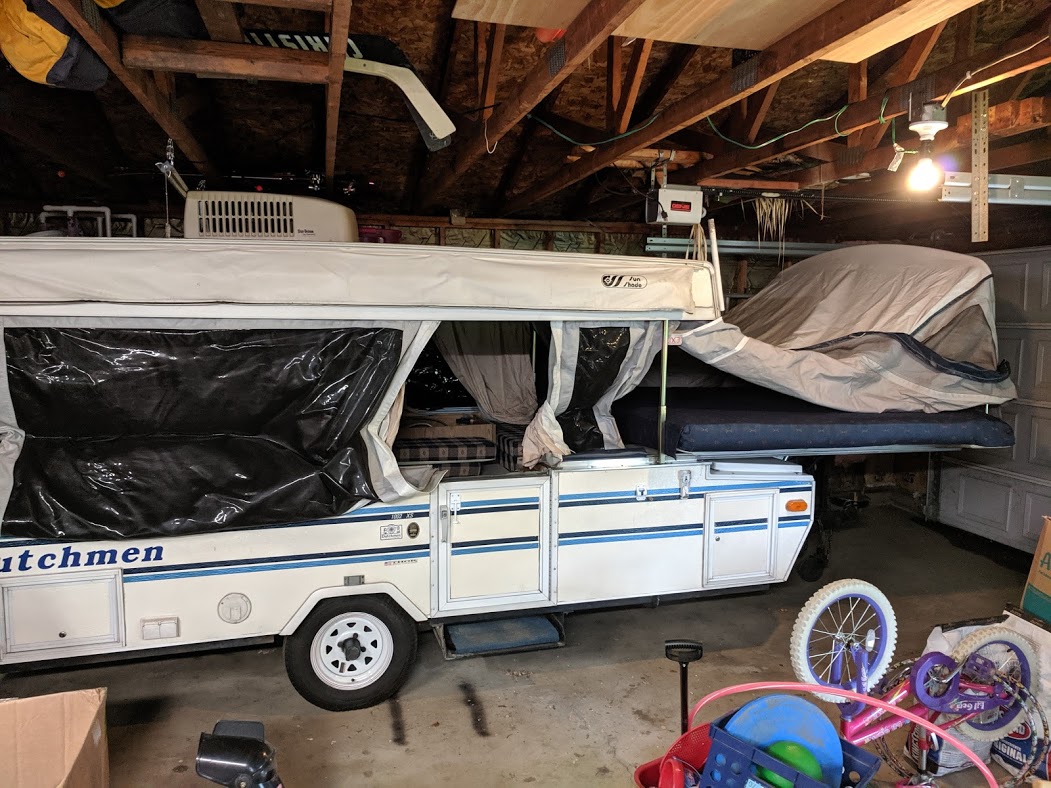 Unfortunately we found this new mattress a bit too firm for our liking. We ordered a 1 1/2" memory foam topper and cut it to size. Donna's mom helped sew a custom sized sheet to fit over the whole thing. The best part is we can still close up the roof with the topper on.
It was so comfortable Donna took a short nap on it right after it was finished while I ran to the hardware.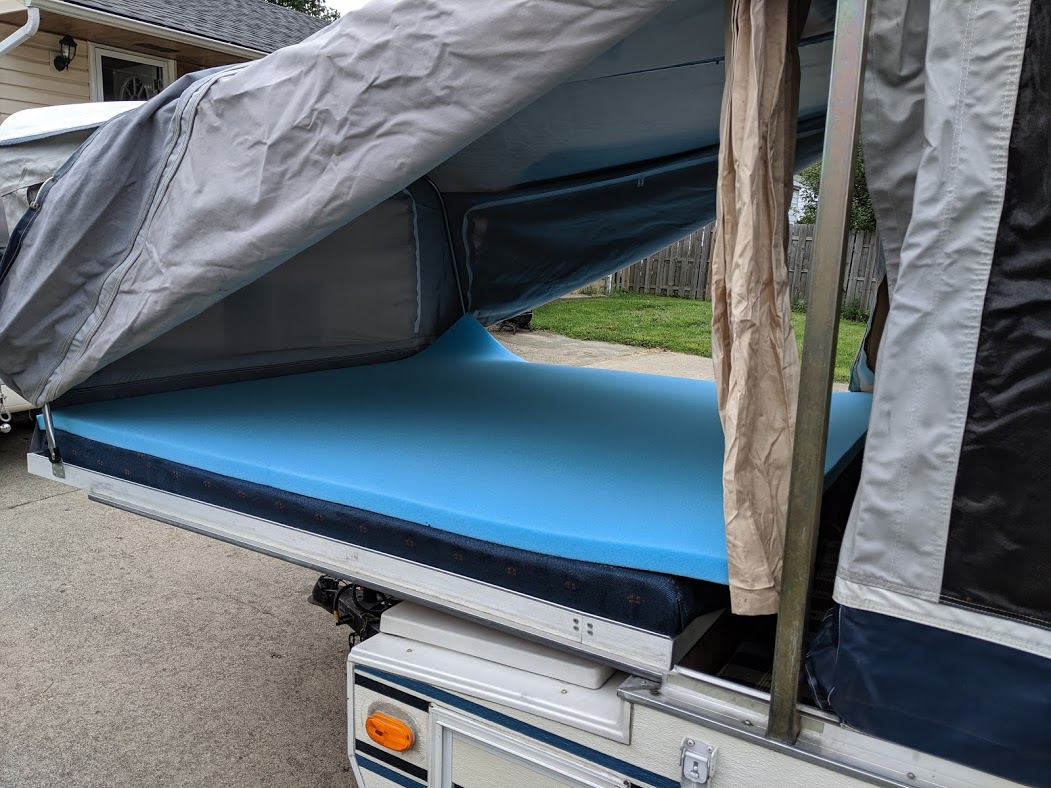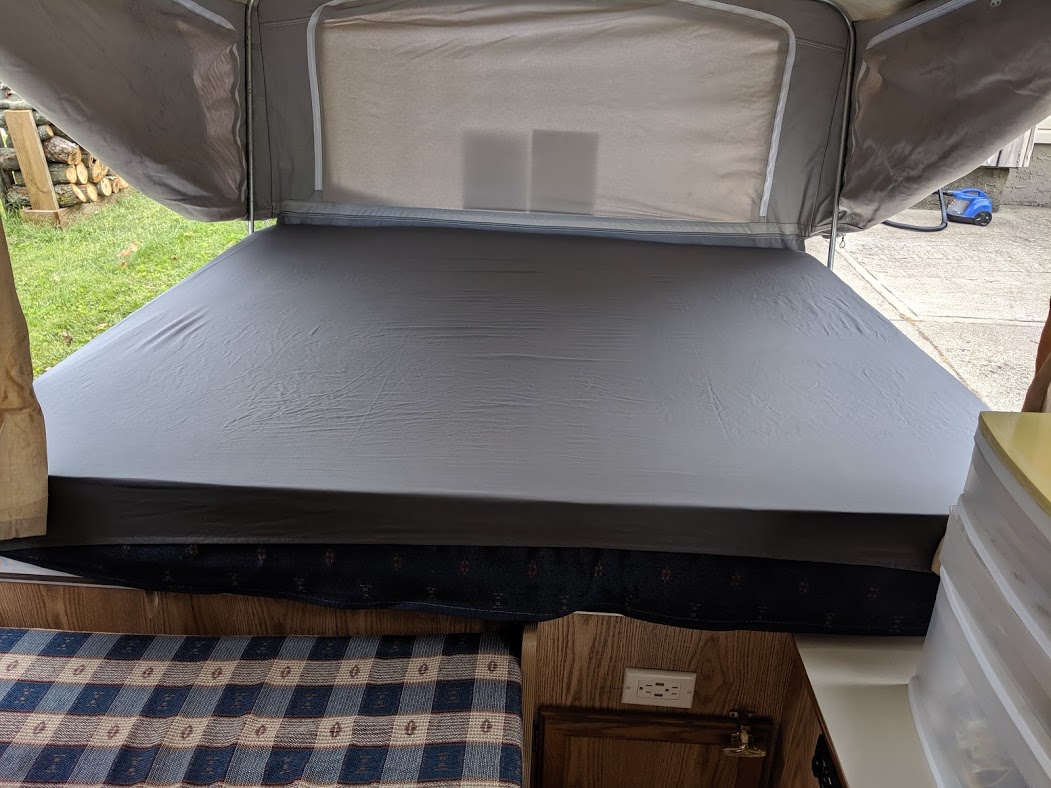 Last year we bought sheets someone recommended in the FB Pop UP group. The bottom has elastic all the way around so the sheet fits and stays in place. It's nice and soft too.