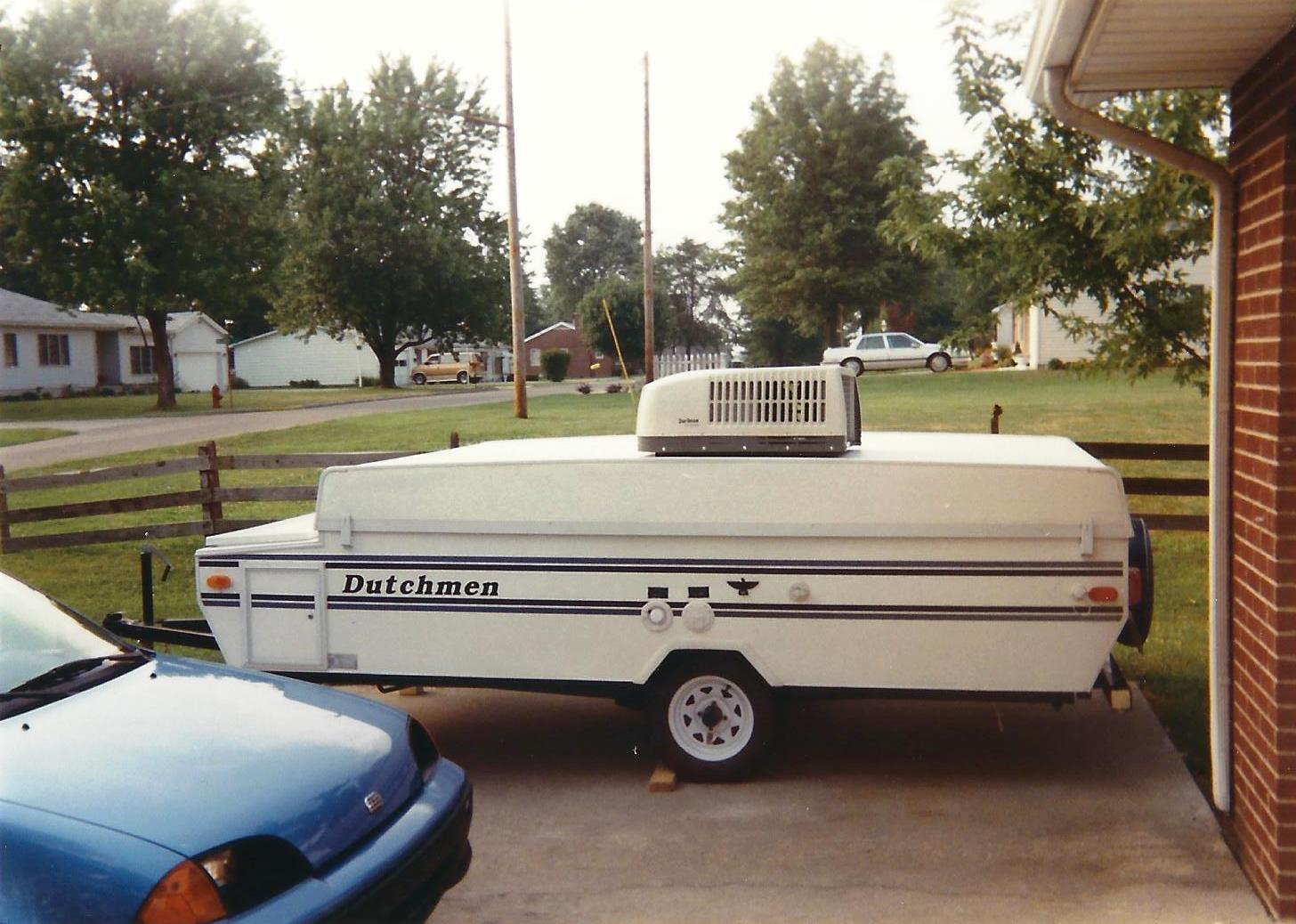 Gray Water & Tank
One thing you need to address when camping is what to do with any waste water you create. That includes everything from washing hands and brushing teeth, to the yucky stuff from washing dishes. Some campgrounds have specific places to wash dishes, many do not. I've seen some people wash dishes in the restroom, not the place, don't do that. The main thing is make sure you collect any waste water and dispose of it in the dump station. Dumping waste water on the ground creates a food haven for bugs, critters and other not wanted things. Any soap in the water will kill plant life as well.
Most pop ups have a drain from the sink. Any container to catch that drainage works, but you have to consider how to dump it. The best containers have a sealable spout and vent so water won't slosh out while you're carrying it to the dump station. We use a PVC piece I made up to connect from the drain into our container. We also have a short piece of garden hose I cut off as a back up.
My latest mod was adding wheels to our grey tank. With a bad back it was a necessary mod. I found those Aqua-Tanks to be nice, but way expensive. Here's what I did:
Glued a short piece of PVC pipe to the tank. Bought 2 six inch wheels and an oak dowel for the axle. I added two short pieces of PVC as spacers to have a wider wheel base, washers and a cotter pin through holes drilled in the ends of the dowel to hold the wheels on. I plan to get a hitch pin for one side for easier breakdown. To pull the tank I made up a loop of rope that will run through the handle. I tied the rope, then hot glued the knot and pulled it into a piece of PVC as a handle.

So I had to report on this- the hot glue didn't stick after being exposed to the heat, locked up in the storage bin of the camper. It was used a few times, but last weekend I noticed the pipe coming loose. One tug and it was off. Back to the drawing board, as they say.