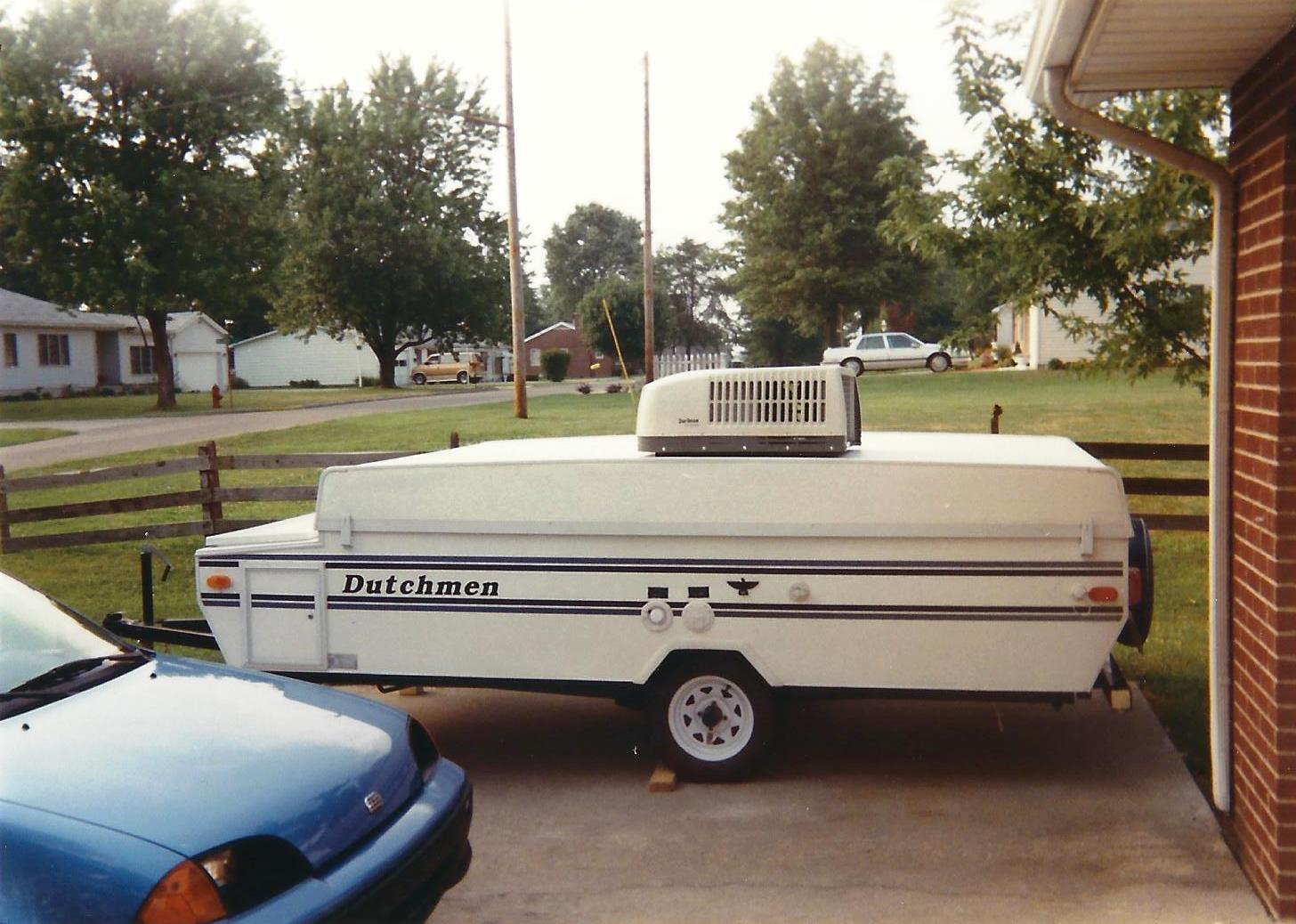 Faucets

Faucets in a pop up depend on what type of system you have. Older units usually have the pump style while newer models will have a water pump, water heater and standard faucet.
After our pump faucet showed leakage I replaced it. That was pretty easy but since the leak rotted the counter top the screws wouldn't hold. I ended up cutting a thin piece of white masonite to glue to the counter where the faucet was, and use long bolts and washers underneath to hold that one in place.
After a year that one showed signs of leaking, so I went another route to fix that.

I bought a water pump off eBay for $12, an on demand type. It will run when the faucet is opened, and shut off when you turn the water off. I hooked it up in the line between the water tank and the faucet. Used wire clips to wire it in, and added an on/off switch for those "just in case" moments. I used a standard bathroom faucet, a cheap one that the height was short enough to allow the counter top to fold over. The counter top was re-done at the same time due to rot from leaks.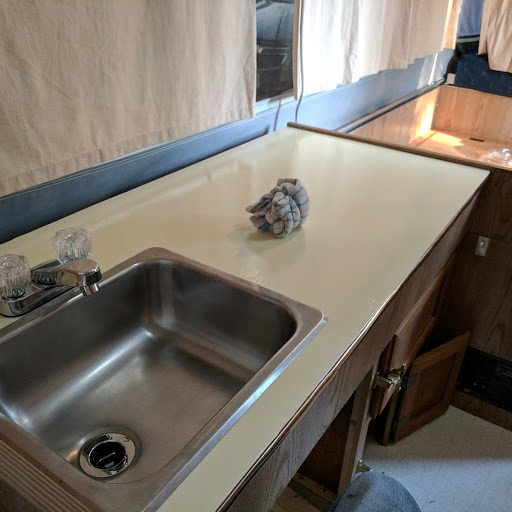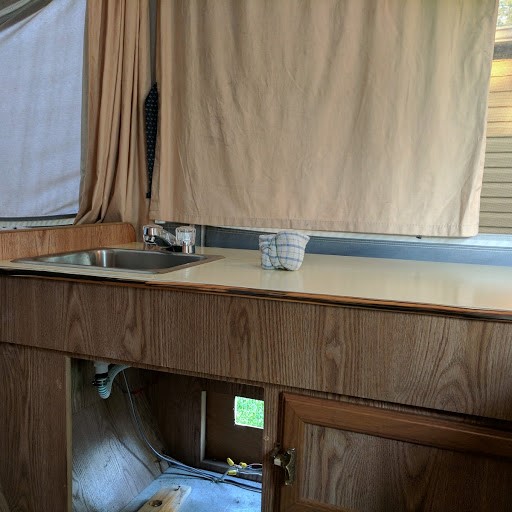 Another job I tackled while I was working on the counter top was the drain. The trap used in the original design had a metal bolt to hold the trap to the tail piece. The water drained about 1 1/2 inches above the base, so the bolt was always sitting in water. Not only was it rusted, but it blocked lots of gunk. I glued in an adapter to hook up straight to the drain line, eliminating the trap. If you copy the picture above then zoom in under the sink you'll see.
It now drains as fast as water goes in the sink.