Electrical
I'm not one to mess with electrical stuff, but when you have to, you have to. On a pop up you've got two systems to worry about, the 110V AC and the 12V DC currents.
Battery- No a battery won't run your A/C or toaster oven. With battery only power you will only be able to operate the 12V lights and fan(s). The heater fan will draw a lot off the battery quickly, so be aware of that. During the winter or for long storage disconnect the battery and put a trickle charger on it.
One electrical issue we had was the convertor. The fuse for the main box kept coming loose, and then no power. Once I figured it out it got duct taped for years until I finally found a replacement fuse holder. That's the square thing on the upper right side of the convertor. The new one stays put.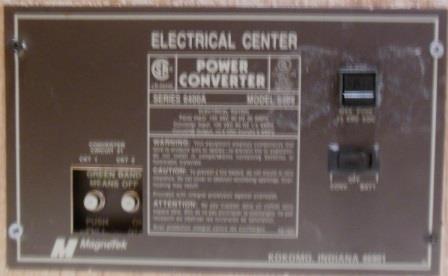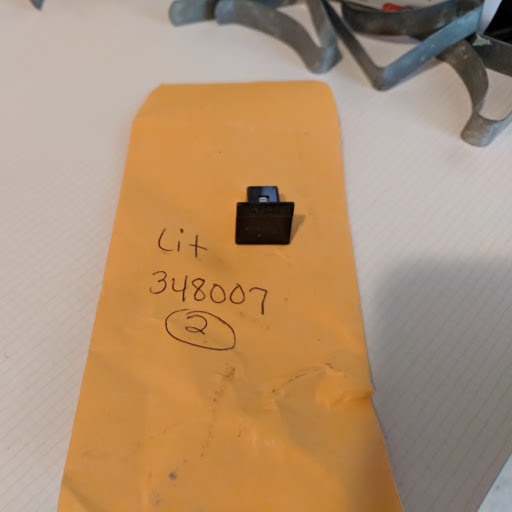 This is the fuse holder number.
A mod I did in 2016 is add an outlet with USB chargers. This was an easy swap job, but the quick set box was a pain to put back on. You almost need three hands!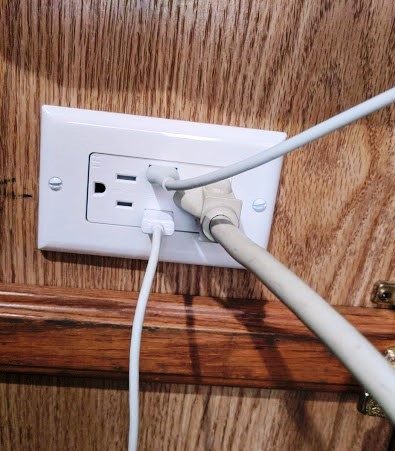 Recently the outside outlet began to go off and on. Jiggle it and it would come on, then if the cord got touched it went off. Taking it apart found the box to be a quick mount style, and the back plate was loose. A spider web inside was tinged like it had been sparked, so it got replaced with a standard outlet. Since there was only 2" behind the outlet I found a short box 1 3/4" deep. After mounting the box and pulling the wires through it got sealed up with caulk. The cover with gasket was placed back on, and all edges caulked. Then I added a couple of screws to hold a strip plug on. It slides off easily for towing.