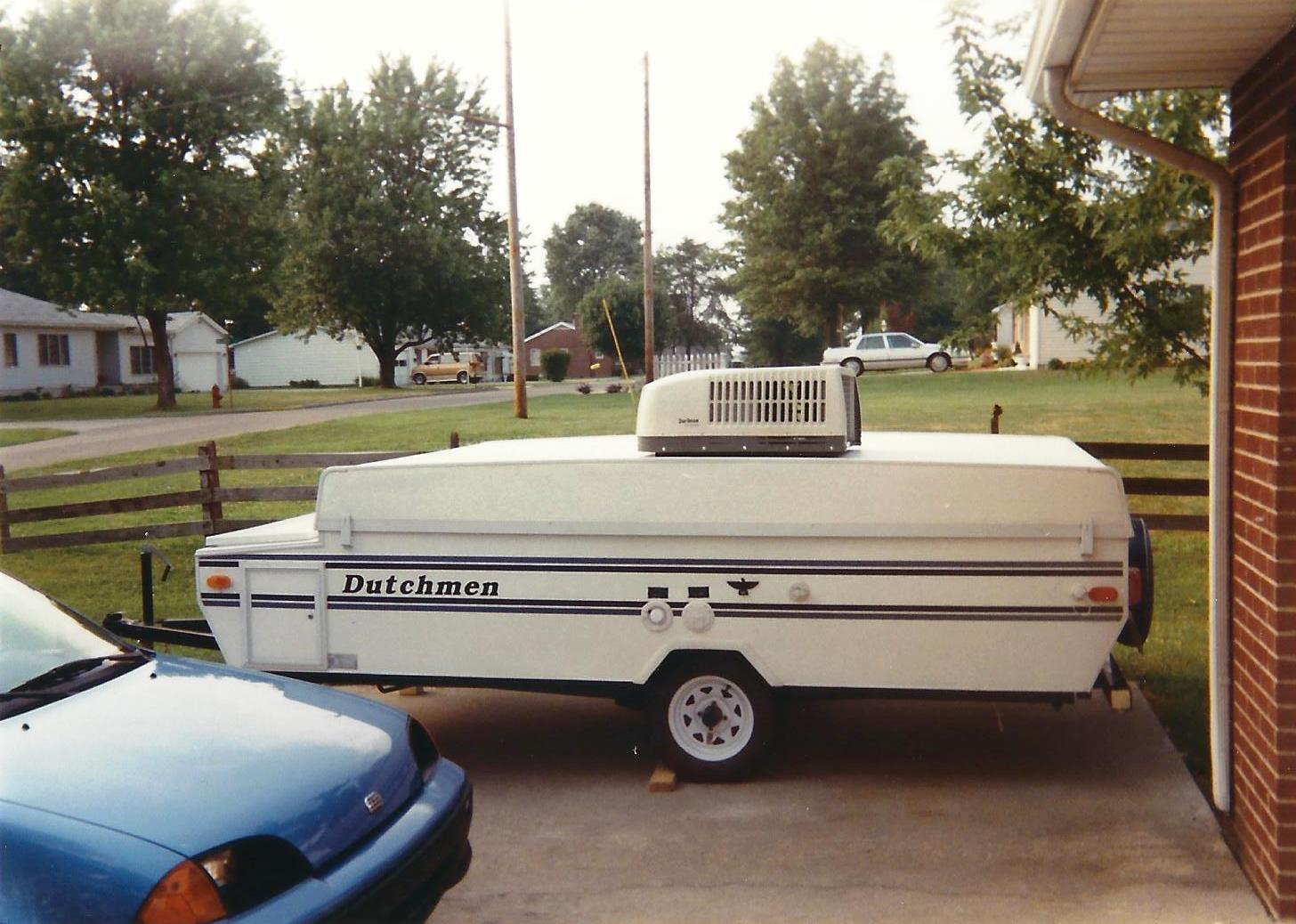 Door Handle

The door handle on a pop up is one thing that really needs to be re-engineered. Most are hard to grab on to, and do not lock securely. Ours broke, got replaced only to break again in a couple of years. It never seemed to lock, a jiggle would open it up.
When the handle broke the second time I went down to the local hardware. The guy there set me up with a screen door handle and a lock that fit inside the push knob. I fit it in to match the original inside latch with the new handle. It stays closed now.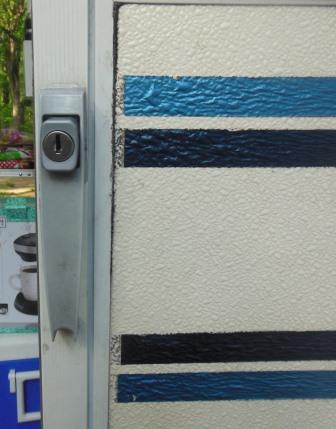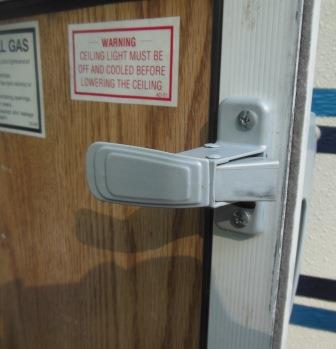 I just recently added a door holder, one of those latches to keep the door locked open. Can't tell you how many times I've been headed to the door with an armload of stuff only to have the wind close it on me.