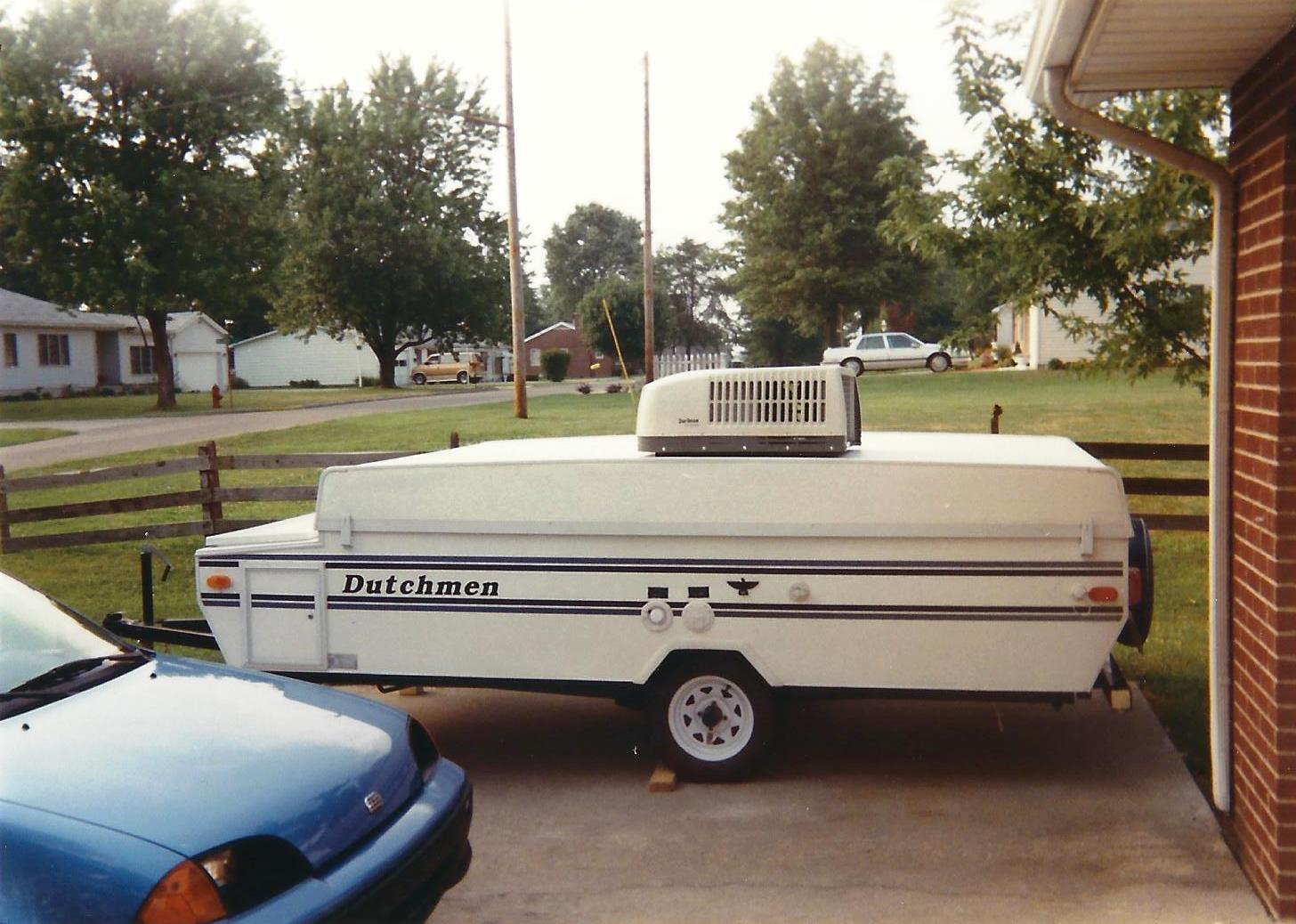 Chairs

You got to have somewhere to sit by the fire, and the picnic bench isn't very comfortable. We've had all kinds of chairs from the cheap folding aluminum ones to the bag chairs.
The aluminum chairs have one good thing, they are light weight and easy to carry. Not too bad for sitting in, but after a while it can lead to a numb bottom. If you have short legs the post in the front of the seat will make your legs fall asleep. We've got one aluminum chair left from years ago, and ended up putting new webbing on it because it just wore out. It's twin died when the frame gave out.
We also inherited three aluminum chairs from Donna's parents when we moved mom close by. They are in pretty good shape, but then they've been sitting in a garage for 10+ years unused.
We bought two folding chairs a few years ago. They have a heavier steel square frame, otherwise similar to the aluminum chairs. They were a nice bright red when we bought them but within two years they were faded to a light pink. They got re-webbed too.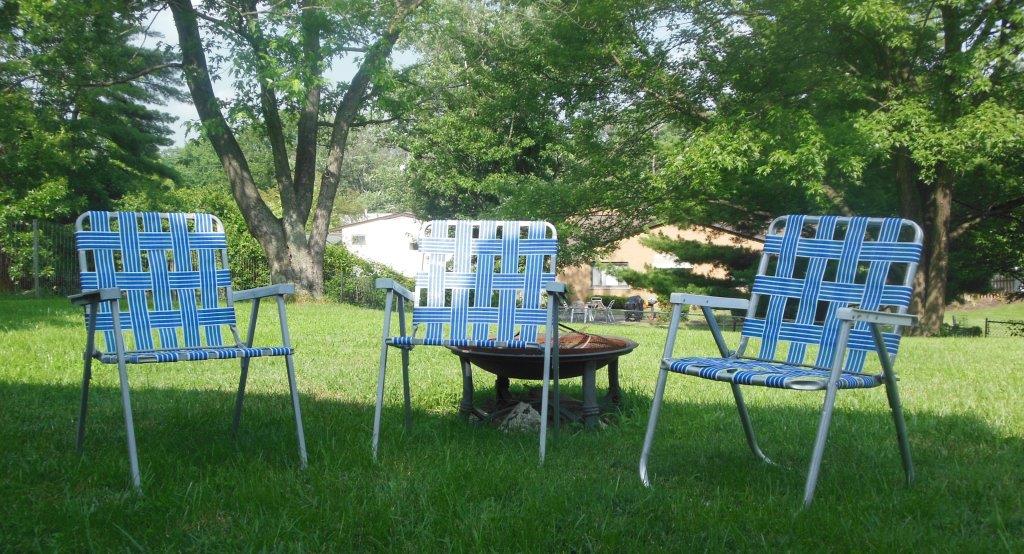 Also had a few of those bag chairs. They are heavy and the bags wear out quickly making it hard to carry them around. Not too bad to sit in, but kind of tough to get out of. Donna had one with the foot rest built on. It was comfortable but almost dangerous getting out of because it tended to tip forward as you stood up.

Donna now has a folding camp chair from Bass Pro Shops. Steel frame and it has a side table attached, although the table doesn't like to stay in the up position. We just tried out the same type chair our oldest son had from Harbor Freight that had a side table plus a set of pockets for putting your stuff in. Much lighter, and in my opinion more comfortable.