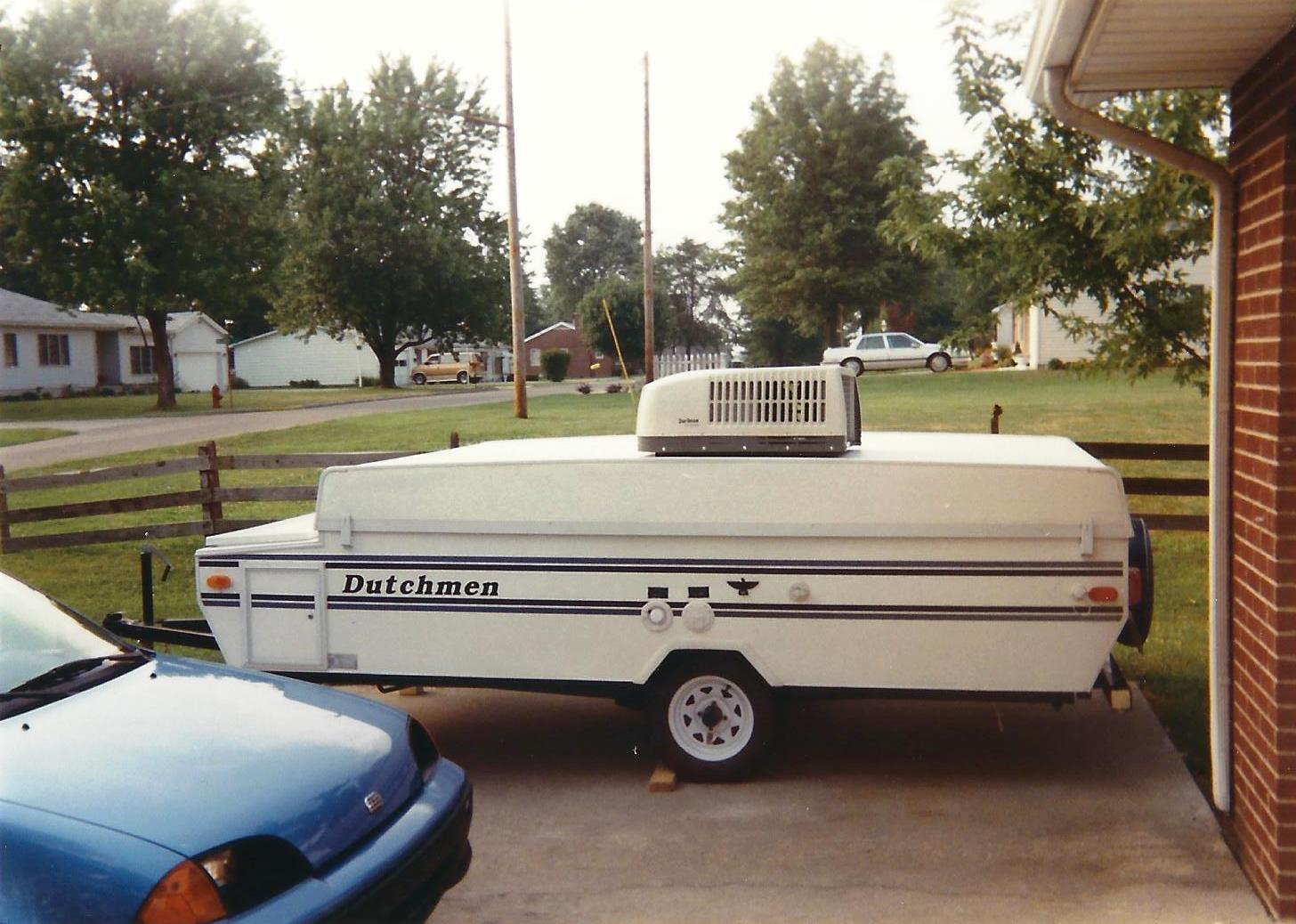 Bedding

OK, there are some who like to "glam" up their pop-up and add all sorts of pillows, quilts, shams, an blankets. Not to mention frilly curtains and valances. Which is fine if you're into that and want to spend the time setting it all up.
We are basic campers, our interior is as original as when we bought it. Curtains and seats are how it came. We have changed the master bunk mattress though.
Most mattresses in a pop-up are 4" foam. After a few years the foam wil begin to soften and break down. If you feel like you're sleeping on a board, that's probably why. We changed the original mattress out with a 4" thick memory foam, what was billed as a mattress but was actually a topper. It was way too soft and before the night was out we were sleeping on the plywood bunk. We were thinking of getting an air mattress with the topper on it when we were offered a brand new Serta mattress from a travel trailer Donna's sister owned. We found that way too hard, of course it needed breaking in. But we ended up with another memory foam topper, a 2" one that fits the master bunk. It is too thick to leave in place and close the roof, so it comes off and gets stored on the floor. But it really helps us get a good nights sleep.
We use regular sheets and a comforter while camping. We've bought some of those sheet straps to keep the sheet in place, but found they slip off anyway. Usually just tuck the sheet into the sides and ends.
We have since bought a Jersey Knit & Ultra Soft, Non-Slip, Snug Fit for King, California King or RV/Camper Short King Sized Mattress or Box Spring from Amazon. It fits nicely and is very comfortable sleeping on.